List of all classes StreetCode offers, past and present. Classes are organized by class type, quarter, and minimum age requirement. To view and enroll in upcoming classes, please visit the classes page
This is a class for students who are passionate about video games. Using Roblox Studio to create their own Roblox games, students learn what it takes to make a video game. Along the way, they learn the different elements that make up a game, and learn how to talk about their favorite games through the critical lens of a game designer. Students also learn how to make ANYTHING with a map editor, how to make their game pretty, and how to breathe life into their game with basic scripting. Finally, students learn how to work professionally in the video game industry, and how to make video games for a living. Students walk away from the class with an increased understanding of video games, how they are made, a couple games of their own, and an increased passion for video games!
1950 Bay Rd, East Palo Alto, CA 94303
Tech Exposure is perfect for anyone who feels s/he/they know little to nothing about tech and is interested in learning how to more effectively use a computer. Tech Exposure introduces students to a variety of introductory technical tools, hardware, and software. Various hands-on activities are provided to empower students to use tech tools and build their professional skills. In addition, the class is student directed, meaning instructors tailor curriculum to the topics students are interested in. Students learn how to use and manipulate web browsers, set up and learn to manage email accounts, and complete independent research projects. Tech Exposure en Español, is also avavailable as "Exposición a la Tecnología."
¡Esta clase está diseñada para introducir a estudiantes al mundo de la tecnología! Es para estudiantes que tienen poca experiencia usando plataformas/dispositivos técnicos o estudiantes que quieren mejorar su experiencia usando herramientas tecnológicas (como computadoras y teléfonos móvil). Aquí vamos aprender como usar plataformas tecnológicas para beneficiar su vida personal, vida profesional, la vida de su familia, y de su comunidad. Usando una computadora y/o un teléfono, juntos vamos aprender cómo organizar nuestro correo electrónico personal, crear y participar en juntas virtuales usando Zoom, guardar documentos en la nube, mejorar la seguridad de nuestra información personal en la red, y mucho más.
Intro to Code is an introduction to how programming works. The concrete skills students learn in this class relate to how to design and implement a computer program. Many of the platforms and technologies students use to write and develop code will expose them to a wide range of software applications regularly used by engineers. Students will learn to interact and work with other students to solve computer science problems together. These first-time coders will learn Python!
Students learn how to build a website around their interests or for their own business! In this class, students first learn how to plan and design their website, construct wireframes, and prototype their site on WordPress. WordPress is a template-based platform that requires no coding experience. By the course's end, students have a functional website they can show off to the world and can use as a basis to build other websites in the future.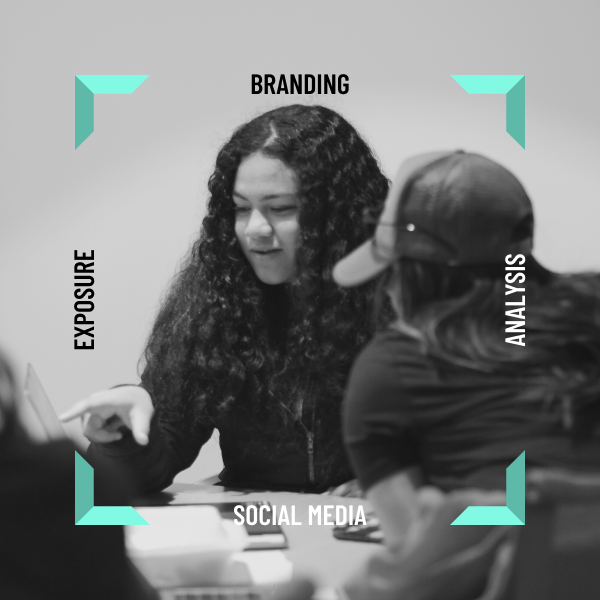 Digital Marketing: Storytelling
Join us on an exciting journey into the world of digital storytelling and discover the strategic power of digital marketing in this course. Learn how to create captivating stories, use pictures and videos, and connect with your target audience on various digital platforms. Develop the skills to create impactful digital storytelling campaigns that make a lasting impression in the online world. Unleash your storytelling talent, blend creativity with strategy, and harness the potential of digital platforms to bring your stories to life. Get ready to embark on this adventure where storytelling meets digital marketing!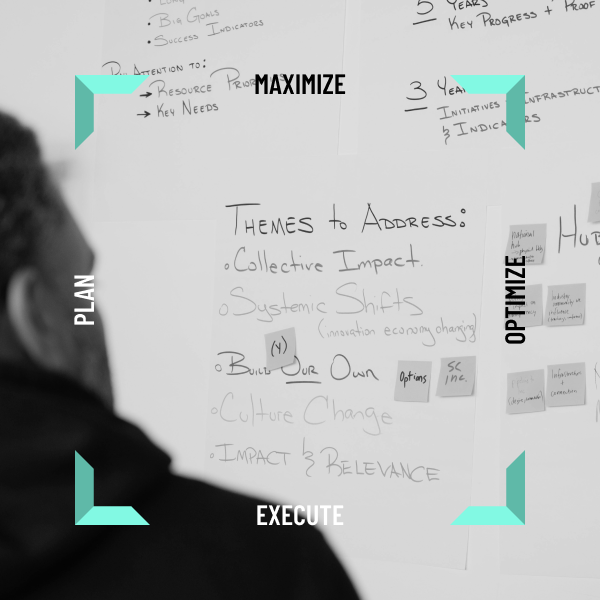 Get ready to dive into the foundations of project management in this exciting class! Designed for learners of all backgrounds, this class will introduce you to the essential concepts and practices of project management. Understanding project management is crucial because it provides you with valuable skills that can be applied across various industries and professions. Whether you're interested in technology, construction, business, or any other field, project management is a key component of successful execution. By mastering project management, you'll learn how to effectively plan, organize, and execute projects, which are skills highly sought after by employers. This opens up a world of potential job opportunities, such as project manager, team leader, or coordinator, where you can lead and deliver projects on time and within budget. By gaining a solid understanding of project management, you'll be equipped with transferable skills that can propel your career to new heights. Get ready to build a strong foundation in project management and unlock a world of professional possibilities!
We know that despite ongoing digital divides, Black people have always been digital innovators. The key question this course will explore is how Black cultures and technologies connect during the last 25 years of online life? We will take up this question with a focus on how Black people have used digital technologies to build community, plan social action and advocacy, and simply live their lives everyday.
We will look at spaces like BlackPlanet, AIM, MySpace, blogs, OkayPlayer, Vine, Twitter and more. We'll explore how memes and GIFs have shaped a Black digital folklore. We will examine how people used digital tools in important movements and moments, from Ferguson protests and the broader #BlackLivesMatter movement, to how we stayed connected to each other during the pandemic with Club Quarantine. Finally, we will look at how people bring creative ways of using generative AI tools.
Some of the topics we'll explore during this course include early online life, call-and-response, digital migration, diasporic connections, and how people build individual and collective identities through online interaction.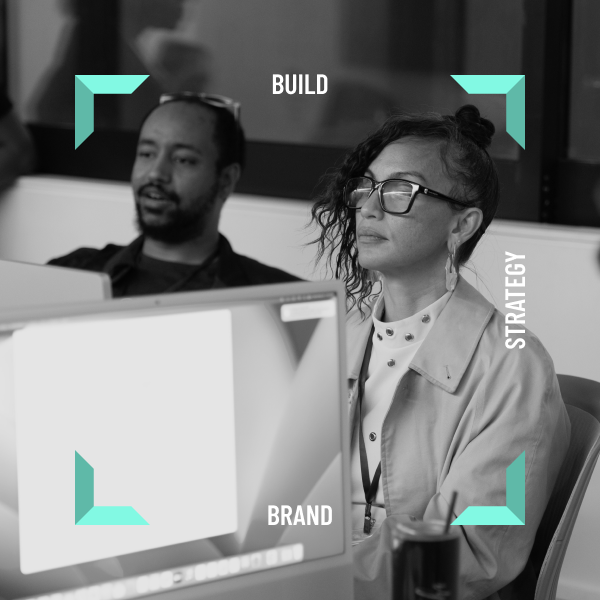 1950 Bay Rd, East Palo Alto, CA 94303
Intro to Hustle is an introductory-level class where students learn the basics of starting a business and enhancing entrepreneurial skills. This class encourages students to think on a large scale: go BIG or go home. Students in this class develop and create their business ideas, make a pitch deck, learn about market analysis and focused sales, and write a business plan. Intro to Hustle helps students who are shy, who need help telling their story, and/or who are looking for valuable feedback. Students learn about the hard work CEOs put in to get their business ideas off the ground. This class helps students develop products by thinking through pricing, production, and related costs; they create or strengthen their business identities - the name, the logo, and the communication of branding; and, they learn customer service skills, bookkeeping skills, and interpersonal skills. By the end of this course, students will have the necessary skills to start a small business or level up an existing business, talk to investors/an audience about their company, and take their business idea to market.
Sphero Robotics (Jr. Intro to Code)
1950 Bay Rd, East Palo Alto, CA 94303
Students, ages 8-12, will gain exposure to the field of robotics through learning about and playing around with the two fundamental elements, internal coding and input/output, that allow robots to perform the tasks we want them to. Through block based coding, students will be able to build on their computational thinking skills. By interacting with and incorporating the robot's inputs and outputs, students will also gain robotics problem solving skills and an understanding of how robots operate.